Lhistoire2
In 1888, Annette and Victor Poulard open their famous inn at Mont-Saint-Michel and achieve their dream. For Annette, 1888 us a magical year, symbol of luck and prosperity. Annette Poulard devoted her life to preparing meals for pilgrims, visitors, and the most famous figures of her time. She became an exponent of French cuisine that was respected and loved by all. During her long career—close to forty years spent in the kitchen— Annette Poulard created a large number of dishes, among them the famous omelet that she cooked over the fire in the grand fireplace. Her talent, kindness, natural generosity, and legendary hospitality made her a symbol of the French culinary tradition.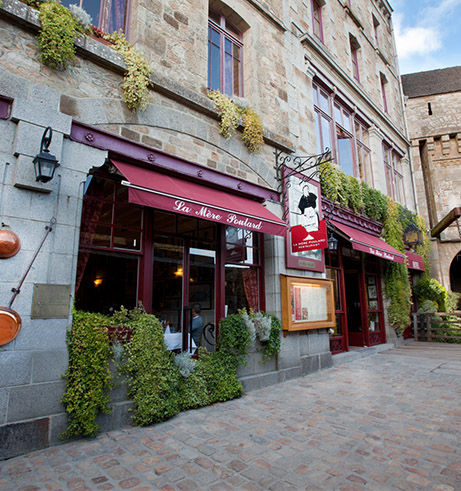 La Mère Poulard continues to transmit its know-how in the historic inn of Mont-Saint-Michel.This know-how comes in a franchise of restaurants to promote French food abroad.
The brand also offers a range of quality and tasty food products, made in France and sold in the whole French mass-market retailing. French-style fooding!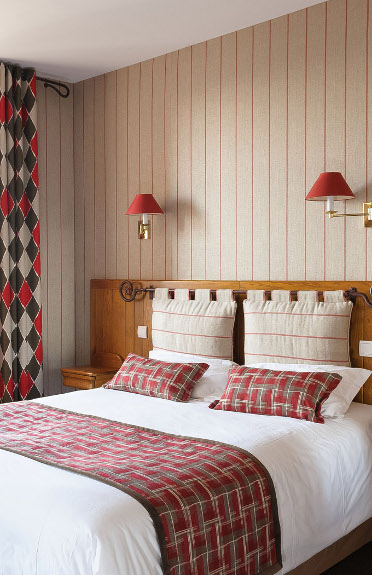 ROOMS
Hosting is an ancestral tradition of Annette and Victor. Discover our typical rooms at the heart of Mont-Saint-Michel.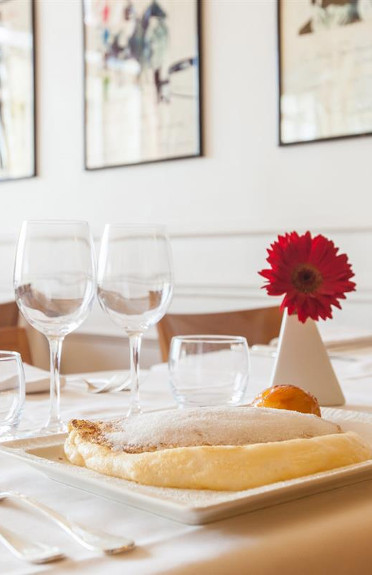 RESTAURANT
Our restaurant immortalizes Annette's culinary tradition by offering delicious and generous traditional cuisine to visitors from around the world.
OMELET
Annette's specialty is her world-famous puff omelet cooked over a woodfire, the recipe of which has been kept secret for 130 years.